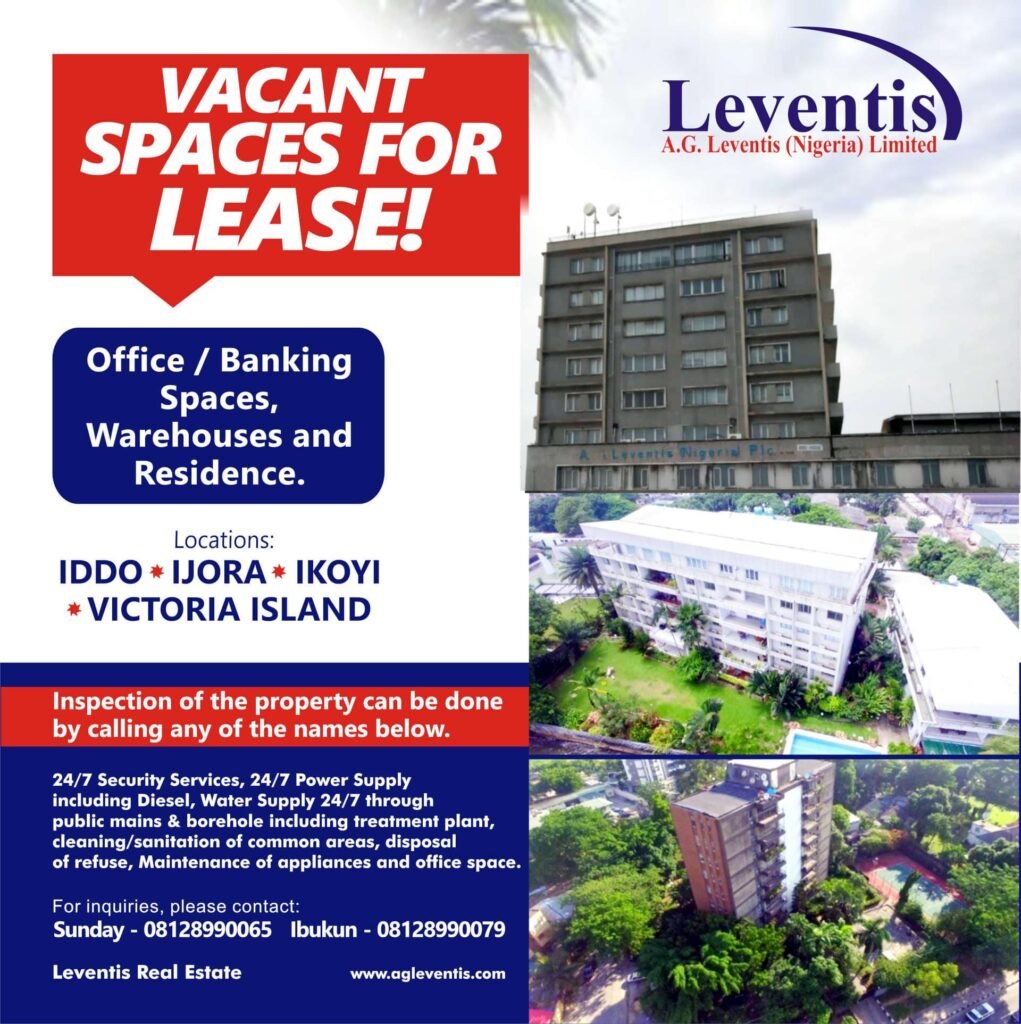 IDDO HOUSE
The size of each available floor;(Basement for ware house 1200m2 , warehouse 877m2 , Ground Floor office space expected for a Banking hall facing the main road 1125m2, 3rd & 4th Floors 540m2 each).

The minimum Rent / square meter;(Asking for banking Hall/office space , rent per meter square , ware house rent).

The Service Charge / square meter;(Asking for Banking Hall/office space for warehouse )

Detail of Services provided;(services to be provided are 24/7 security services, 24/7 Power supply including Diesel, water supply 24/7 through public mains & borehole including treatment plant, cleaning/sanitation of common areas, disposal of refusing, Maintenance of appliances and office space )  

The number of car-park allotted to each of the available spaces.(multi-purpose and secured parking space within the premises for all tenants).

A date for pre-inspection by our team (Inspection of the sites can be done any time.
IJORA PROPERTY 6, Ijora Causeway
Office spaces on the 1st and 2nd floor of the building, the spaces are 832m2 on the 2nd floor and 431m2 on the 1st floor .
Our applicable rental and service charges are as follows:
Rental charge
S/C                 
Legal -             5% on Rent
7 GERRARD ROAD IKOYI LAGOS
2 Units of 2 bedrooms flats

Our applicable rental and service charges are as follows:
Rental
S/Charge
Legal
5 LOIUS SOLOMON CLOSE, VICTORIA ISLAND
1 unit of 3 bedrooms flat
Our applicable rental and service charges are as follows:
Rental
S/Charge
Legal – 5% on Rent
2 units of 2 bedrooms flats
Rental
S/charge
Legal – 5% on Rent
7 THOMPSON AVE. IKOYI LAGOS
1 unit of a townhouse 3 bedrooms
Our applicable rental and service charges are as follows:
Rent
S/C
Legal – 5% on Rent