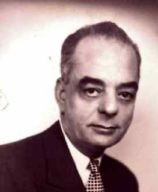 The history of A.G. Leventis (Nigeria) Limited started when the Patriarch of the Leventis family Chief Anastasios G. Leventis formed a trading company known as A.G. Leventis & Company Limited in Ghana in 1937.
Originally, our main activities were produce buying, importing and wholesaling of textile goods. Over the years, we expanded into various parts of Nigeria investing in a diverse portfolio.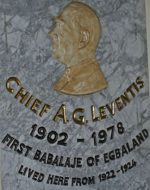 Our conglomerate has provided a broad spectrum of customers with a variety of products and services over the years, in various key sectors, from Manufacturing – the initial footprint in Nigeria Bottling Company and subsequently Foods – Leventis Foods; Hospitality – Victoria Beach Hotel (now Federal Palace Hotel) to Lagos Mainland Hotel; joint ventures in Power and Industrial Packaging; Automotive – Leventis Motors, Logistics and Transportation – Heavy and Light duty trucks sales and after sales, Vehicle Assembly – Leventis TGL; Retail – The famous Leventis Stores to our new Joint Venture with Pick 'n' Pay, South Africa; Real Estate Development and Facilities Management.
Our diversified portfolio, has however evolved and we now sit in five(5) core verticals today:
Real Estate – A wide variety of Commercial and Residential Properties across Nigeria
Retail – Joint Venture with Pick 'n' Pay, South Africa
Logistics – providing logistics solutions to companies primarily in the FMCG space
Sales and After-sales of Heavy and Light Duty Trucks
Vehicle Assembly – Assembling of Trucks and Buses at our Leventis TGL Plant
At the heart of our vision is the recognition of the pride and heritage in our historical roots, the intersection of Greece, Cyprus and Nigeria and the multi-generational ties. So our vision speaks to the resilience embedded in the business through the varied economic cycles, (83 years and going strong) and the agility we infuse into the business to drive sustained leadership in the Industry as a prime conglomerate and investment partner.